Maui Tantra Sanctuary

SHAMANIC TOUCH, INTIMACY COACHING, & SACRED HEALING ARTS
Add a fascinating touch to your relationship, as well as your time on the Hawaiian island of Maui at the Maui Tantra Sanctuary of Healing Arts. ❀ My name is Deva. I teach a style of Maui Hawaii Tantra for beginner to advanced levels of intimate transcendental communication and shamanic somatic experiencing. Dynamic sessions for individuals and couples are available in a well ventilated studio, or outside on a nice deck, or via Phone, Skype or Zoom for those not traveling to Maui, or for those on Maui wishing for a greater social distancing. 
Tantra offers many paths toward enlightenment and self- realisation. A euphoric state arises out of this field of Oneness… As humans on this journey, we keep our eyes on the goal as we blissfully tread the razors edge of life. The word "Tantra" is one of the most elusive healing arts anywhere. Most people in the west associate it with sacred sexuality, vital energy, intimacy teachings and sensual massage, all used as a means to get a taste of bliss.  Actually, it is so much more… Tantra is about becoming fully conscious.
PLEASE GO DIRECTLY TO FAQS PAGE FOR INTIMATE DETAILS ON THE SESSIONS
Mahalo Nui Loa!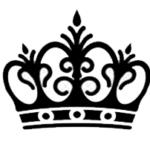 From The Sensory To Divinity
TAPPING INTO YOUR SOUL'S ECSTATIC ESSENCE
The Maui Tantra Sanctuary of Healing Arts is an intimate and divine sanctuary where desires may be expressed in a shamanic, primal way, then directed into ecstatic joy and freedom of the Soul.  Enjoy a radical awakening while you are relaxed and nurtured here in Paradise!
The word Tantra has often been sullied in the USA as only: "something in the bedroom." In truth, many completely celibate spiritual teachers have taught Tantric practices that have nothing to do with sexuality, throughout history, in all cultures around the world. Tantra is flow, energy, prana, healing… It may encompass sensual energy, but the focus is on deepening awareness, thereby transmuting these energies.  All the various wisdom paths weave and lead to the same thing we all want – the mystery of real peace and love. You (and your partner) can share a quality, blissful experience – moving energy, learning new truths, and feeling the peace and sublime sensitivity of the ancient healing art of Tantra.
The Art of Conscious Love
HEALING SESSIONS OF GENTLE SACRED BODY TOUCH FOR REFINED PERSONS ~ BOTH SINGLES AND COUPLES
Meet Miss Deva Dasi ~  Sensory sophisticate and modern day Muse, an experienced Tantra Teacher and your Master Lady Guide – sweet, lovely, engaging…  I'm very smart, highly intuitive, and incredibly kind.  Allow me to transport you to a new world.
Imagine the Possibilities ~ The thrill and adventure of something brand new. Your time with me will be a journey; a place you may at times be in new territory and hold back. I will gently help you clear energy in your deepest hidden parts…  Life offers many different roads to find one's true Self. With me you will experience freedom, while leaving behind the complex attachments of a more conventional way of relating.
Leap and Let Go ~ Spend a few hours on the beautiful island of Maui, allowing your nervous system to be supported and nourished by a wise, experienced higher octave Maui Hawaii Tantra Mentor. Gently guide the neural connections in your body to sustain a solid foundation for joy, awe, delight.  Learn to fully embrace every moment of this sweet, fleeting life.
Ask for Truth ~ Does your body signal to you that sometimes you just want more?  Would you love to experience your vital self and moments of deep joy that would connect you with your life purpose?  Is there a longing to step fully into what this life has to offer?
Honor the Divine Feminine
PLAYFULLY REFINE AND ALIGN WITH YOUR NATURAL LIFE FORCE
What is the missing key?  Feminine energy has been dimmed and negated for over 5000 years on Planet Earth and we have all been affected in some way or another. Returning 'home' to the body and to the feminine energy can be deeply fulfilling.  It can also be deeply challenging, terrifying, and painful in its birthing.  It involves embracing our "shadow" and facing all the parts of ourselves that have been repressed, denied, rejected, shamed, lied to and exploited, often by those we have most loved and trusted. Often, the biggest mistake is when women think something must be wrong with them or that they need to know everything.  However, that is just not true.
Reclaiming and embracing the shadow aspects of ourselves is crucial in order to cleanse and expand into our truest nature. We are free to feel our inner "stirrings' that then transform to that innate inner bliss we inherited as our own true nature. Not only do women serve others with such dedication, but we realize we can accept the joy that comes from within our own interior divine feminine. Women today have taken in toxic negativity from years of societal confusion, losing many of the magnetic, feminine, delicious features that she is designed to have. Perhaps consider that many a modern woman became oriented toward blending with a masculine blueprint and became exhausted or disoriented in the process?
How to resolve this?  There is no shortage of disinformation out there that offers to solve relationship and sexual challenges – everything from sex potency pills, to seduction programs, to questionable relationship advice. People today are truly struggling to determine what works and what's a scam.
Men who can appreciate the essence and the power of "shakti" and purity both – divine feminine essence – are the best lovers and contributors in the world. The time to heal the feminine is now. Healing women heals the planet. Our Maui Hawaii Tantra Sanctuary is focused on being part of the solution.
Your Resonant Self
EXPLORE YOUR INNER TRUTH
In only a 2-3 hour private session with Deva Dasi you can build the foundation to sustaining unshakable inner calm, through the many forms of safe tantric energetic touch and communication styles ~ whatever it takes to come to meet your basic emotions with a healthy handshake.  Care, Play, Sexuality, Seeking, Fear, Rage and Grief each have their perfect part. Learn how to share with another person and still stay pure within your own safe boundaries.
                EXPLORE FURTHER:

•   Why one's joy dims in attachment relationships.
•   How to dissolve unconscious contracts that dim us down.
•   How to disentangle complex traffic jams of life energy.
•   The road from dissociation back to aliveness.
•   Clearing blocks arising from unhealed grief, fear, anger.
•   Welcoming sacred sexuality as a non-negotiable birthright for one and all – married, mystic, eccentric, or whatever.
Maui Hawaii Tantra Sanctuary
of Healing Arts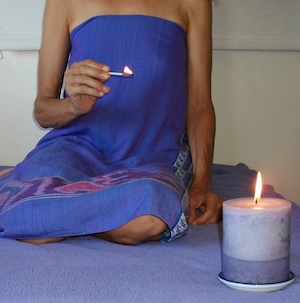 Private Sessions
Enjoy experiential online sessions or come see me for an ecstatic healing touch style of bodywork using vital life force energy to remove obstructions to one's natural flow of chi through all the nadi channels of the body, to attain full expanded, resonant Self.
Find out about Hawaii Tantra Sessions
What is Tantra?
An ancient shamanic path toward one's true and original signature ~ that of innate joy, purpose, and liberation. Tantra uses the senses and vital energies to enter into the unconscious and bring awareness into otherwise hidden passageways.
Learn more about Tantra Touch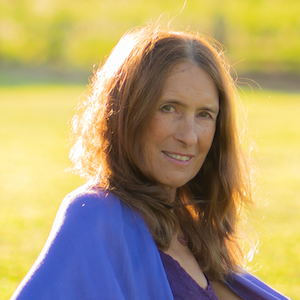 Your Intimacy Guide
I am a bit of Mystic with a background in  Somatics, Reiki Master, Agama Yoga & Tantra Ashram, Healing Touch Intl 1&2, the Arcane School, Syntropy Intl, Hermetics, teachers in India, and a Tantra practitioner for over 20 years.