Contact Deva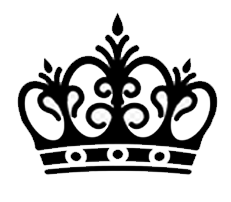 Sacred Tantra Massage & Coaching Sessions
Experiential tantric sessions via Phone, Skype, or Zoom ~  $130 – $200 hr
Life Coaching and Muse calls discussing ANY Topic ~ $120 hr  (sliding scale)
Dynamic private in-person sessions with Deva on Maui ~  Fees and FAQs here
You will truly be pampered in Paradise
. . . when you come for your session on the 
North Shore of Maui, where heaven meets earth and palm trees sway…
TAKE AN ADVENTURE ~ Include a sacred tantra massage teaching and private coaching session to add a fascinating, inspired flair on your Maui vacation!  There are several paths to learn from, including white, rose, red, dark, and indigo. Of course, local residents are also welcome. If you cannot come to Maui, long distance phone coaching sessions are rewarding and highly educational. Contact me to see if we're a match.  I only request kindness and sincerity. No previous Tantra experience is necessary. All sessions are confidential, as with any professional therapy practice.
 Phone and Email
   PHONE ~ +1 (808) 575-2455
 This phone number does not accept text messages.
9 a.m. – 10 p.m. every day – Hawaiian Standard Time (HST)
Click here for current Maui time
 EMAIL ~  deva@hawaiitantra [dot] com
LOCATION ~ Island of Maui on the North Shore near Paia town

Introducing Yourself
OPTIONAL SUGGESTIONS FOR INCLUSION IN YOUR EMAIL TO ME…
1]  Your Name
2]  Preferred type of session… length, date and best time of day       View Sessions List
3]  Personal Information, such as your profession, interests/hobbies
4]  What inspires you to have a session with me?
5]  Mobile Phone Number (Is it okay to send you a text message?)
If you prefer to wait to introduce yourself until after I reply to you, that's fine. Your privacy is extremely important to me!  Any information you provide will be treated with the utmost confidentiality and respect.
Note ~ Sometimes emails get stuck in a junk/spam folder. Please know I generally reply to email inquiries within 24 hours. If you do not hear from me in timely fashion, please re-send your email or call me.
 EMAIL ~  deva@hawaiitantra [dot] com
 PHONE  ~ (808) 575-2455
Payment
If paying in person, cash is requested.  Although not required, a credit card payment can be used prior to meeting.  Just click the tab below and follow the simple prompts.  Payments are routed through woocommerce and Stripe, which is especially reliable in today's times and you do not need your own account.
Pay now with credit/debit card
Note:  My services do not include adult entertainment and/or sex acts, before, during, or afterwards. All sessions include pure teachings in the true Tantric Healing Arts.
PS: Random additional donations are always welcomed toward the cause of restoring the purity of true Tantra. I am dedicated nonstop daily to this cause. Any past client or reader of this website who feels to support in this way is much appreciated.

~ Take the Leap ~
Leave your stress at the door and step into full radiance.
I offer an excellent foundation to what higher level Tantra really is.
Aloha
&
Mahalo Nui Loa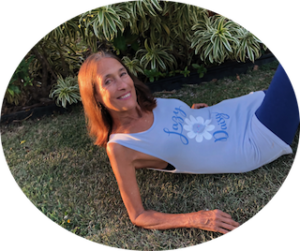 Hope to see or speak with you soon!
♥ ♥ ♥
Ms Deva
Maui Tantric Healing Arts
North Shore, Maui, Hawaii