Deva Dasi ~ Intimacy Coach
YOUR HELPFUL GUIDE TO A NEW WORLD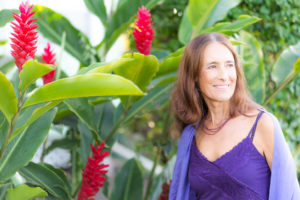 Deva Dasi aka Deva Ann ~ Wise yogini, muse, sexual alchemist, shaman, bhakti, and intimacy coach with over 20 years experience as a Tantric practitioner throughout the Hawaiian islands and mainland USA. I could write an intriguing book and have always held to high principles and inner standards of purity.   Read reviews about my services.
As a bit of a natural born mystic, long ago I started doing some healing and transformational body touch quite spontaneously, with no teachers at all. A few years later, I took many courses in order to have credentials and try to put words to it all. Having gotten my Reiki Masters License, Levels 1~2 of Healing Touch International, and credits in Syntropy International, I had also previously studied Shiastu and Feldenkrais to some extent, general Swedish massage, Somatics, and the Barbara Brennon courses on the Human Energy Field. These studies, along with several other expressions of the same, helped me get a firm foundation as a spiritually oriented intimacy coach. 
At 28 yrs old, I was in the Lucis Trust Arcane School and have studied the entire Alice Bailey blue book collection, along with hermetics and other eclectic mystery schools, Vedic eastern wisdom, and Patanjali's yoga sutras, all starting even as early as 16 yrs old. 
I practiced at the Agama Yoga Tantra Institute in Thailand, and have danced the more "Tantric Divine Feminine" side of reality perhaps other lifetimes, or so it feels… Life IS the school; and we learn along the way, sometimes with ease, and other times not so easy!  Actually, suffering can really speed up learning, as we all know.  Then one can later excel and help many others learn without the suffering!
Some people are easily impressed when Tantra Practitioners have "certifications" in the field of Sensual Massage, Sacred Sexuality, and Intimacy Coaching, through neo-tantra western schools. To be perfectly frank, however, I generally and respectfully step carefully with regard to neo-tantra schools offering certifications. The classes I've taken in such schools have all prompted questions the teachers could not answer. As a result, I have meditated, adventured, studied in strange and exotic places, and found answers I've needed in my own eccentric way.
Having had kundalini experiences since an early age, I ended up traveling to India five times where I mingled with several renowned and experienced teachers and masters. I then started a practice helping people dance an ancient path to the music of the present time and helped other Tantra teachers improve their practice. Even now in my later years, I still enjoy studying and practicing ancient Himalayan Vedic teachings with friends. The latest Quantum Unified Field theories are saying the same exact thing that the Vedas have been saying for thousands of years. The Vedas were never considered a religion. They were considered a science.
Please feel welcome to read a longer version of my life story, including how the phenomenon of kundalini first stirred within. You are also invited to see a list of tantric resources that I've curated, including a select collection of books, articles and websites. More in-depth reading material is available upon request.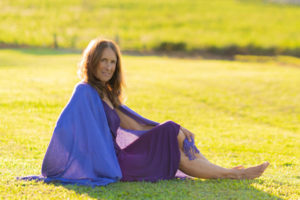 ~  With humility, I dare venture to declare an authentic understanding of Tantra, while upholding the purity of it, and yet am willing to teach the more edgy sexual side of it, while not losing the sacred mystical part of it. This is quite unusual.
~  People who have studied and taught yoga and tantric sensual massage arts often say I have mastered energetic bodywork beyond many other practitioners.
~  I have collected more than 60 pages of written testimonials with the precise and absolutely unaltered words of my clients.
~  I think my hourly rates are lower and my services provide greater value than you're likely to find elsewhere.
~  Enjoying a good mystery, I usually know how to "crack the code" and problem solve complex issues, including sexual.
~  Comments such as these are frequent:  "Ah, ha… Wow, I had no idea!  This has been amazing!"   Years later, people return and say their lives were changed much for the better.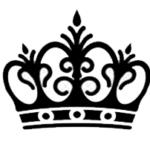 Mahalo and Namaste