Maui Tantra Sessions
LEAP  –  LET GO  –  TRANSFORM
A private Maui Tantra session with Deva Dasi can add a fascinating touch to any relationship, including with one's own Self. Tantra sessions are catered to each individual and can flirt with a mixture of the issues and multiple needs listed below. You can make specific requests, regarding what you would especially like to touch upon. Following my inner guidance, some sessions may have more co-creative elements… A number of questions are answered on the FAQs page. Tantra is for sincere, respectful adults with the clear understanding that it is not sex work. There are ways to attain states of bliss through inspired forms of touch that are not dependent on sex and, in fact, can surpass one's expectations.
Choose from the following:
♠ Sessions for Men ~  $210 per hour
♠ Tantric Practices for Couples ~  $240 per hour
♠ Goddess Empowerment for Women ~  $180 per hour
♠ Tantric Practices via Phone, Skype, Zoom ~  $120-180 per hour
♠ Simply Soothing Light Touch ~  $100 per hour
♠ Intro Conversation, possibly at the nearby park ~  $80 per hour
♠ Fly Me To Your Location ~  flights & deposit made in advance
♥ PLEASE NOTE ♥
I currently have an apprentice who is available to join in sessions, so as to learn more advanced Tantric approaches when working with individuals. This is an opportunity to have two very nice ladies working with you instead of one!  The cost is more. Contact me for more information.
Suggested session length >  For couples ~ 2 hrs is just fine, some choose 3 hrs. For individuals, 1 hr is possible, but 1.25 is far better; and 2 hrs is best to really start learning the fundamentals of Tantra.  In all sessions, there is flexibility ~ you can decide on the length, as you go along.
Please bring only cash to pay for your session – no checks, credit cards, etc.
Aspects of Hawaii Tantra Sessions
ALL ASPECTS MENTIONED BELOW CAN BE INCORPORATED INTO ANY SESSION.

Selfhood
•   Awaken and unleash your divine primordial nature… your embodied feminine and masculine.
•   Find peace in your inner erotic anima and chi.
•   Feel more comfortable, confident, empowered- enjoying better vitality and health.
•   Release old habitual patterns ~ chronic pain, betrayal, resentment, shame and guilt tripping.
•   Replace imbalances with extraordinary positive energies and a sense of well-being lasting all day long.
•   Birth a loving connection ~ with one's self, with a partner, and ultimately with universal source.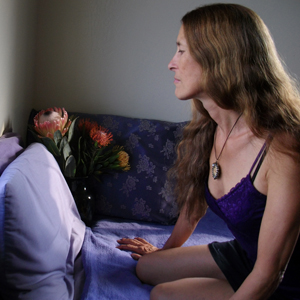 The Bedroom
•   Learn lasting ecstatic love-making without agenda to outcome.
•   Master types of orgasms that allow choice, transference and complete freedom.
•   Experience full-body orgasmic and kundalini states.
•   Start putting Tantra into practice right away.
•   Cultivate a spiritual dimension into your sexuality.
•   Friend your shadow and learn not to be perfect.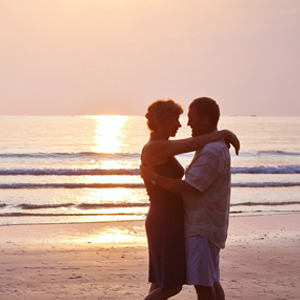 Couples
• Give and receive loving energy through each other, including multi-orgasmic states.
• Learn the many faces of Tantric touch… tools and play skills.
• Make couples therapy fun, sitting or laying on a bed!
• Release old traumas and reverse chronic looping.
• Reboot a routine married life that has lost some luster.
• Launch new relationships wisely so the magic never dies.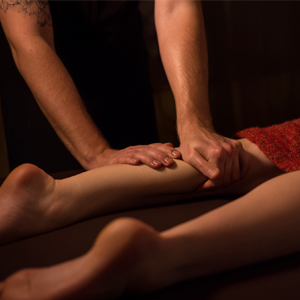 Being Present for Her
•   Learn basic energetic principles and secrets about female energy,
•   Ground your own energy to match intense feminine shakti power.
•   Dramatically improve communication skills, verbal & nonverbal
•   Create a ritualized temple space to heal and please your beloved.
•   Clear past abuse and wounding, both individually and collectively.
•   Make a woman feel like a Goddess.
Eccentric Edge and 50 Shades
Any person who works in the field of Tantra is lacking if they don't have some sort of understanding of shadow work and play, and how it relates to power, polarity, discrimination and spirituality. The insights that come from domination/submission and various forms of edge work go far beyond the playroom. I am only interested in the mild mannered, heart centered side of d/s that does zero harm to the body; along with how it weaves through the spiritual aspects of Tantra and the psychological work inherent in it. When it isn't serious, its quite funny, actually. For many, it's a bit of a novelty…something to try once or twice. Some persons are just naturally rather eccentric or amped up in an exotic way. Persons who are attached to the same eccentricity for many years may be stuck in a revolving polarized loop. 
•   Tantra meets a soft d/s ~ Sacred meets Profane ~ Integrating Light & Dark
•   Saying yes to what actually is. Claiming erotic & animal voice
•   Emotional release around erotic suppression
•   Being led by rope/ speaking desires
•   Spank training & practice
•   Negotiation/Release/Permission etiquette
•   Deconstructing defenses & trigger play
•   The wisdom in pain…understanding fight & flight
•   Combining pain & pleasure with higher intent
•   Sharing deepest desires when vulnerable
Come into my Light that meets the dark unknown…..
Mystics
Intimacy where stars kiss the deep night… Everything in reality is Tantric, depending on the eyes you look through. There are many naturally celibate yogis, including the Dalai Lama, Yogananda, Ramakrishna, St. Theresa of Avila, Ramana Maharshi, Anandamayi Ma, Amritananda, St. Francis and St. Clare. They've all demonstrated a very advanced White Tantric solo poly lifestyle. "Poly" becomes "The One and Only, residing in all Beings Everywhere."  It is hard to be explained and has to be experienced. It is hard to give a monetary value to this sort of session, so please contact me. People attracted to this path tend to sublimate, NOT suppress, their lower chakra chi.
Long Distance Sessions
Lots can happen in a private telephone, zoom or skype session.  Right from home, get support on any array of topics as it relates to love, tantra, sex, relationships, & healing. What keeps you awake at night? What needs to improve in your partnership? Let's dive in and have a breakthrough. We can explore your primal and heart sourced needs, plus "connect all the dots" without even touching, from the comfort of your own home. Long distance sessions are for both singles and couples. During Covid-19 time period, I am running a special ~ $90 to $150hr ~ sliding scale. Many fun options ~ we can discuss!
Contact me for more information.
Travel to You
Since I'm based on Maui, it's easy for me to fly to a different Hawaiian Island for a day. Travel fare would need to be covered in advance, along with a deposit for the session and logistics. This is also true for flights to the mainland USA.  However, I sometimes travel on my own…especially to the west coast. Please inquire if you would like to be notified when I am next in your area.
I usually take a very short trip to California and the east coast yearly.
Tentative plans for 2020 ~ waiting on renewed flight ease!  
Syracuse, NY from May 19-24  (postponed due to covid-19)
San Francisco, CA  for a week- end of June – ??
India during end of November